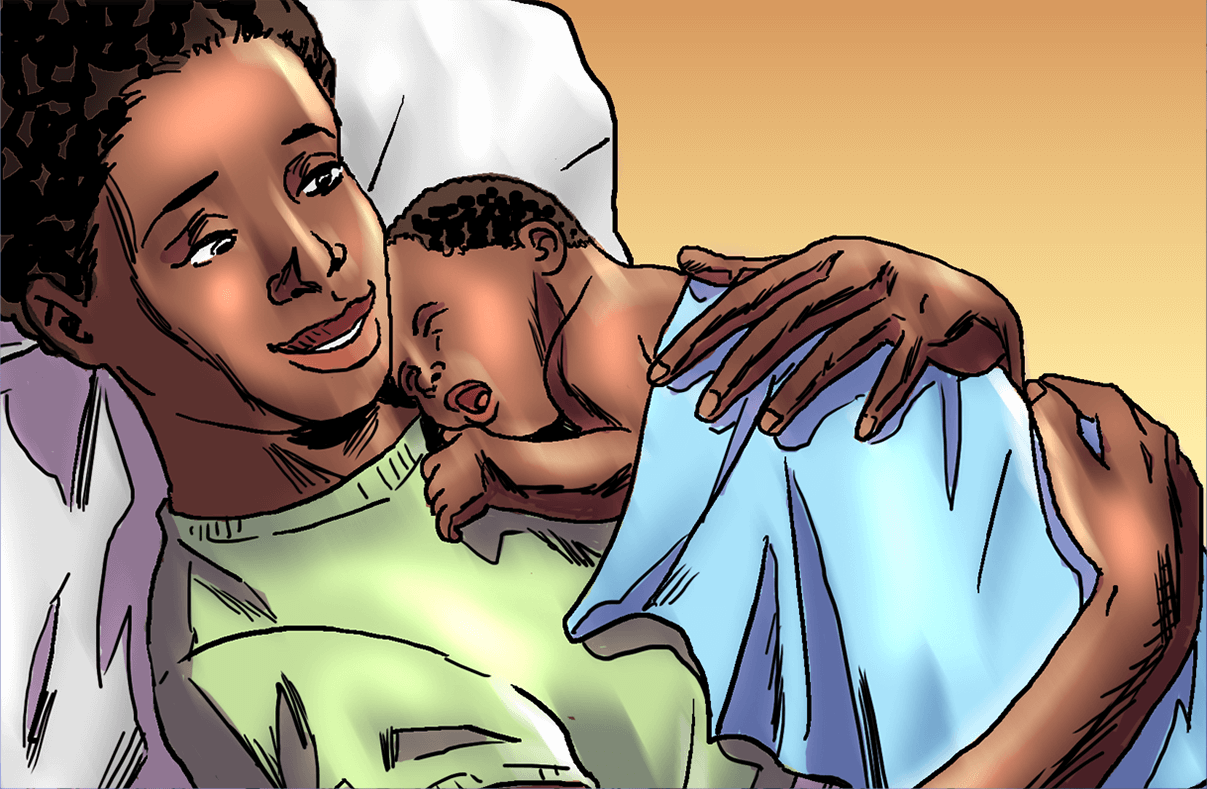 Digital healthcare training
A blended learning solution to replace time consuming and costly classroom workshops
Mwabu is working in partnership with Jhpiego to help build the capacity of frontline healthcare professionals in Zambia.
The challenge:
Previously, training involved sending workers on five-day workshops where they attended presentations and lectures. These workshops were expensive and ineffective, as workers retained very little of the information and had limited access to learning resources once they returned home. The inflexibility of the workshops also meant that workers were taken away from their clinics for five days, disrupting the healthcare provided to communities.
Our solution:
The new training scheme combines digital e-learning with one-to-one mentorship, to upskill healthcare workers more efficiently. This blended learning approach allows healthcare workers to study whilst at home and only requires them to leave their communities for a day at a time. Once downloaded to a tablet or smartphone, content and assessments are available offline, so a constant internet connection is not required.
Mwabu's e-learning content
Each worker is provided with a tablet, pre-loaded with an app that provides access to Mwabu's interactive e-learning content. All content is tailor-made and customisable with animations, voiceovers and bespoke artwork. Embedded within modules are formative self-assessments which provide the user with immediate feedback on their progress. The course has also been specifically designed in collaboration with Zambian healthcare workers to align with World Health Organisation (WHO) and Zambian Ministry of Health guidelines, and will be regularly revised to ensure the content is kept up-to-date.
Data gathering
The platform on which the e-learning courses are hosted includes a Learning Management System (LMS). Data on progress and assessment results are updated in real-time when a worker takes the course online. For those who work through the course offline on the app, data is automatically uploaded to the LMS whenever their tablet obtains an internet connection.
Blended learning
Mentees (the frontline healthcare workers) are assigned to regional mentors, who are experienced healthcare providers. The job of the mentor is to help mentees with the e-learning course. Initially, mentors show mentees how to use the hardware and navigate the e-learning content so they can get to grips with the technology and successfully study at home. Once a month, mentees visit their mentors for a day and go through aspects of the course with them, with the data gathered from the M&E programme being readily available to mentors.